Research centres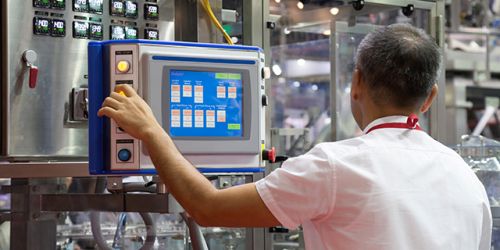 Radiation Monitoring Systems
We supply advanced radiation monitoring systems for research reactors, that reliably detect ionising radiation and protect the safety of people, environment and technologies.
Our experience comes from practice.
As one of the few manufacturers and suppliers of radiation monitoring systems, we have direct experience of service and maintenance directly at research reactors.
We follow technological and global trends and integrate them into our devices.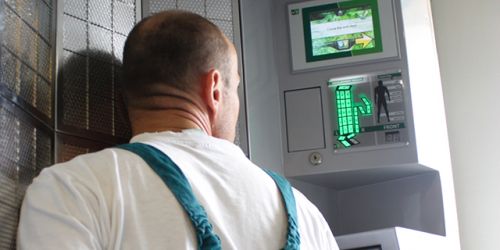 Contamination Monitoring at Boundaries of Radiation Controlled Area
To prevent contamination spreading outside of a controlled area or other areas in research reactor facilities, personnel and tools contamination monitors are placed at the exits of these areas.
We have developed contamination monitors for the whole body, hands and feet, floors, clothing, as well as several types and sizes of tools contamination monitors. Their functionality is verified by many installations worldwide.
We are able to adapt our standard monitor types to specific customer needs and requirements.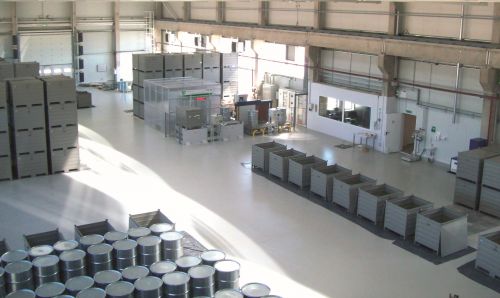 Dismantling and Decommissioning
We have a number of highly qualified employees, who are able to design and implement a complete disposal of workplaces where ionising radiation sources were used, or that were contaminated.
VF is also a producer of devices and equipment for measuring and characterisation of waste contaminated by radioactive substances. With our technology, customers can carry out the disposal of radioactive waste and free release.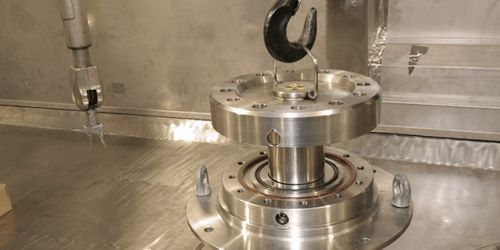 Handling and Disposal of Radiation Sources
Safe handling and disposal of radiation sources is one of our integral activities. We supply, test and replace sealed radionuclide sources.
We hold all necessary permits from regulatory authorities.
We operate our own hot cell and have a number of our own certified storage and transport containers for sealed radiation sources.
We also provide other services associated with radionuclide sources reloading in various types of irradiators, contamination monitor calibration with planar standards, etc.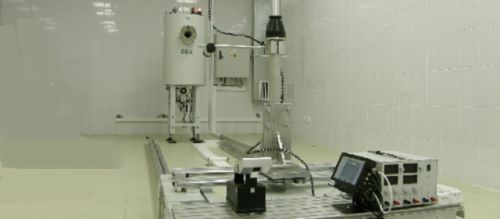 Calibration Laboratories
According to legislative or local requirements, radiation detection devices and equipment are subject to periodical calibration and verification in metrological laboratories.
To fulfil metrological requirements for measuring devices and equipment, we have developed a reliable irradiation facility system.
The calibration system includes:
Irradiator
Calibration bench
Data and control software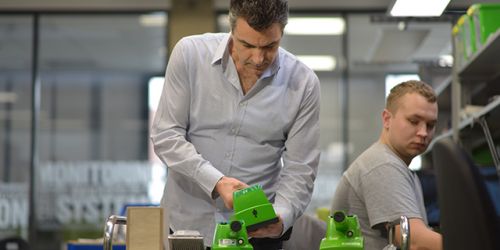 Portable and Laboratory Equipment
We develop a whole range of user-friendly portable devices, designed with regard to our customers needs.
Our portable and laboratory equipment is primarily designed to detect ionising radiation, measure contamination, dose rate or neutron flow.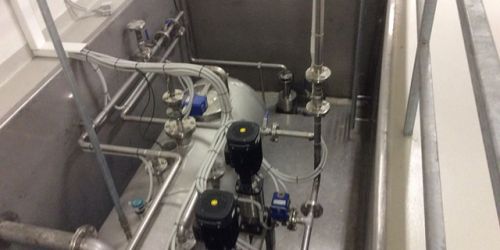 Liquid and Gaseous Effluents Monitoring
Liquid and gaseous effluents make up a significant part of the overall radiation monitoring and protection in nuclear power plants.
We supply a wide portfolio of products and devices developed for real-time measurement and sampling, along with post-accident measurement.
Besides the instrumentation itself, we provide our customers with consultation and the effluent monitoring solution proposals.
Our deliveries include the device or system installation, commissioning and personnel training.