Waste management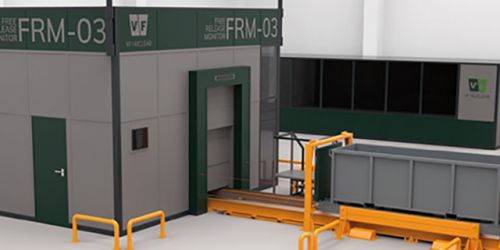 Free Release
Because of the global increase in the number of decommissioned nuclear power plants we also focus on classification and free release of radioactive waste.
We have developed and supplied nuclear power plants with a complete range of systems for measuring possibly radioactive waste in order to free release it into the environment.
The devices and systems designed for the free release of possibly radioactive waste into the environment are always customised with regard to customers individual requirements.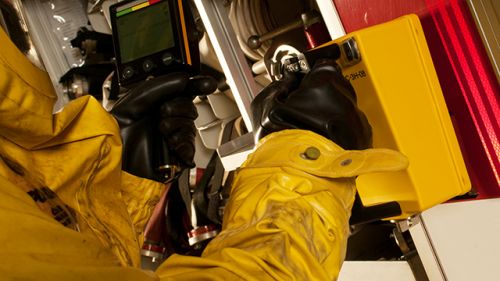 Personnel and Tools Contamination
To prevent contamination from spreading outside the controlled area or other defined spaces in nuclear power plants, personnel and tools contamination monitors are placed at the exit points of these areas.
We develop and provide contamination monitors for whole body, hands, feet, floors, clothing and tools.
We are able to adapt our standard monitor types to meet specific customer requirements.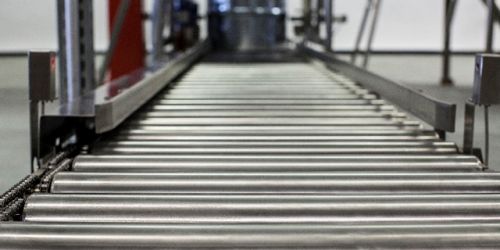 Radioactive Waste Characterisation
Because of the long use of radioactive sources and technologies, the amount of radioactive waste has been increasing.
This waste needs to be characterised before it can be store and disposed of.
Our products for radioactive waste characterisation are intended for radioactive waste repositories, nuclear power plants and research reactor operators.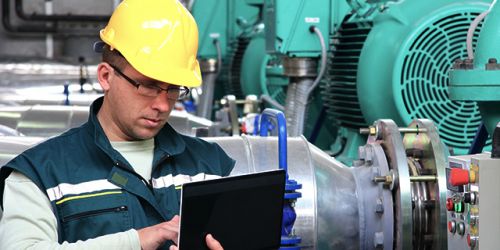 Radiation Monitoring Systems
When handling radioactive waste and preparing it for disposal, it is essential to be aware of the radiation situation and contamination risk that such handling represents.
We develop and produce monitoring systems for radioactive waste repositories, spent fuel storage facilities and waste processing facilities.
We have experience both in the Czech Republic and abroad, where we have installed our systems at nuclear power plants and national radioactive waste repositories.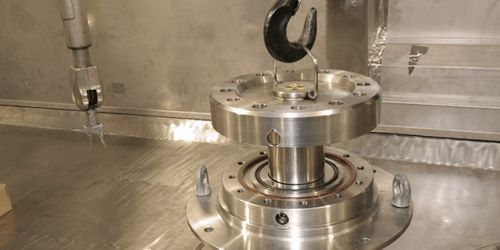 Radioactive Sources Final Disposal
Disposal of ionising radiation sources are provided by our teams of experienced staff, holding all the necessary permits from State Office for Nuclear Safety.
For this purpose, we have our own-developed advanced measuring devices, a hot cell to work with ionising radiation sources, our own transport and shielding containers with all the necessary certifications for ionising radiation sources transport.
We are able to dispose of old irradiators with ionising radiation sources, or individual sources, both in the Czech Republic and abroad.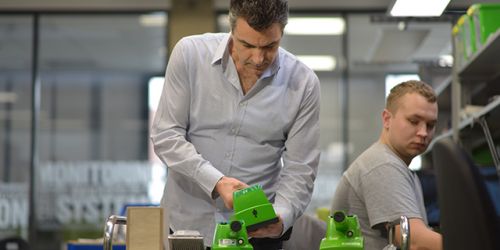 Portable and Laboratory Equipment
We develop a whole range of user-friendly portable devices, designed with regard to our customers needs.
Our portable and laboratory equipment is primarily designed to detect ionising radiation, measure contamination, dose rate or neutron flow.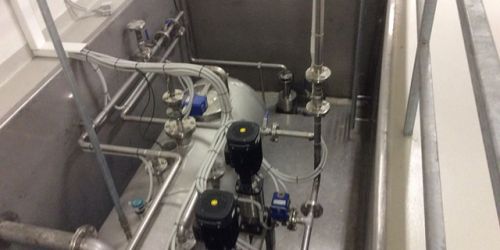 Liquid and Gaseous Effluents Monitoring
Liquid and gaseous effluents make up a significant part of the overall radiation monitoring and protection in nuclear power plants.
We supply a wide portfolio of products and devices developed for real-time measurement and sampling, along with post-accident measurement.
Besides the instrumentation itself, we provide our customers with consultation and the effluent monitoring solution proposals.
Our deliveries include the device or system installation, commissioning and personnel training.