Nuclear medicine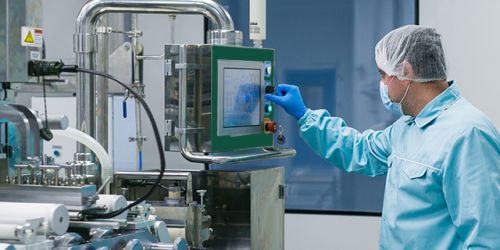 Radiation Monitoring Systems
Dose rate monitors can operate autonomously, or make up a part of overall radiation monitoring in PET centres or nuclear medicine departments.
We deliver dose rate monitors for operational measurement in PET centres or nuclear medicine departments.
These devices can provide measurements from the lowest dose rates to the highest ones, e.g., near cyclotrons.
In our after-sales service, we provide the regular calibration of all delivered monitors and meters.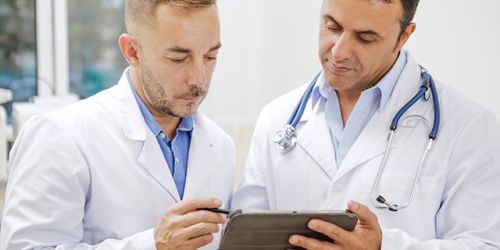 Personal Dosimetry
We develop and deliver complete systems of personal dosimetry, which fulfil our customers´ technical, legal and economic requirements.
Our systems allow the optimisation of a received dose and dose monitoring of individual people, who regularly enter a controlled area of radiological workplaces, PET centres or nuclear medicine departments.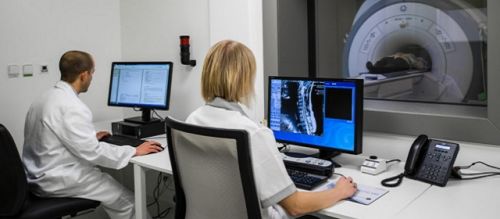 Shielding Calculation and Design
We provide various advisory services to our customers - consultations, simulations, calculations and shielding designs, which help to provide radiation safety in radiological workplaces, PET centres, and nuclear medicine departments.
These calculations and simulations used for shielding optimalisation performed by our team of experienced physicists are made with regard to legal requirements and our customer needs.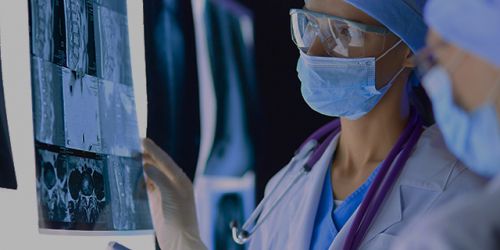 Personnel and Tools Contamination
To prevent contamination from spreading outside a controlled area or other defined areas in PET centers or nuclear medicine workplaces, personnel and tools contamination monitors are placed at the exit points of these areas.
We develop and install contamination monitors for whole body, hands and feet, floors, clothing and tools.
We are able to adapt our standard monitor types to specific customer needs and requirements.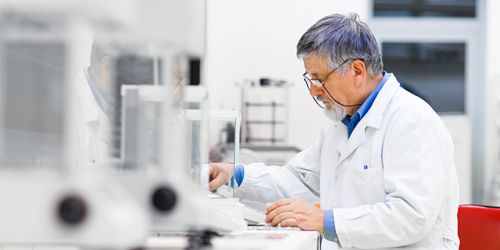 Nuclear Medicine Departments and PET Centres Equipment
We develop and supply complete systems of workplace monitoring, personal dosimetry, liquid and gaseous effluents, personnel and object monitoring in accordance with the customers´ technical, legal and economical requirements.
We have developed complete radiation protection systems for PET centres and nuclear medicine departments.
Our systems provide information about the workplace radiation situation and the ionising radiation doses received by all personnel entering controlled areas.
Data acquired from our systems is important information for operators, regulatory authorities, supervisors, and naturally, all incoming people.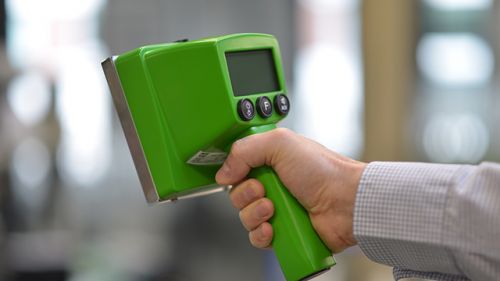 Portable and Laboratory Equipment
We have developed many types of portable equipment to detect contamination, dose rate or neutron flux with regard to the requirements of PET centres or nuclear medicine departments customers.
These portable devices detect the ionising radiation, measure contamination or neutron flux in different parts and workplaces of PET centre workplaces or nuclear medicine departments.
Our portable and laboratory equipment fulfils all legal and technical requirements.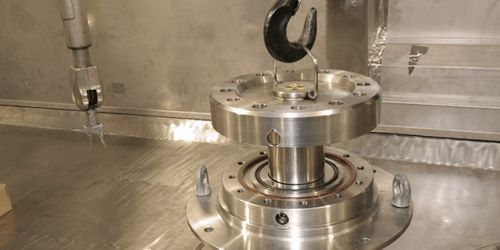 Replacement of Disused Radiation Sources
Handling and disposal of ionising radiation sources are one of our significant activities.
We provide source supplies and replacements in different types of irradiators and devices.
To provide deliveries of sealed ionising radiation sources, we have our own hot cell and team of experienced specialists.
We hold all the necessary permits from the State Office for Nuclear Safety (Czech regulatory authority) with regard to buying, selling, and handling of ionising radiation sources.